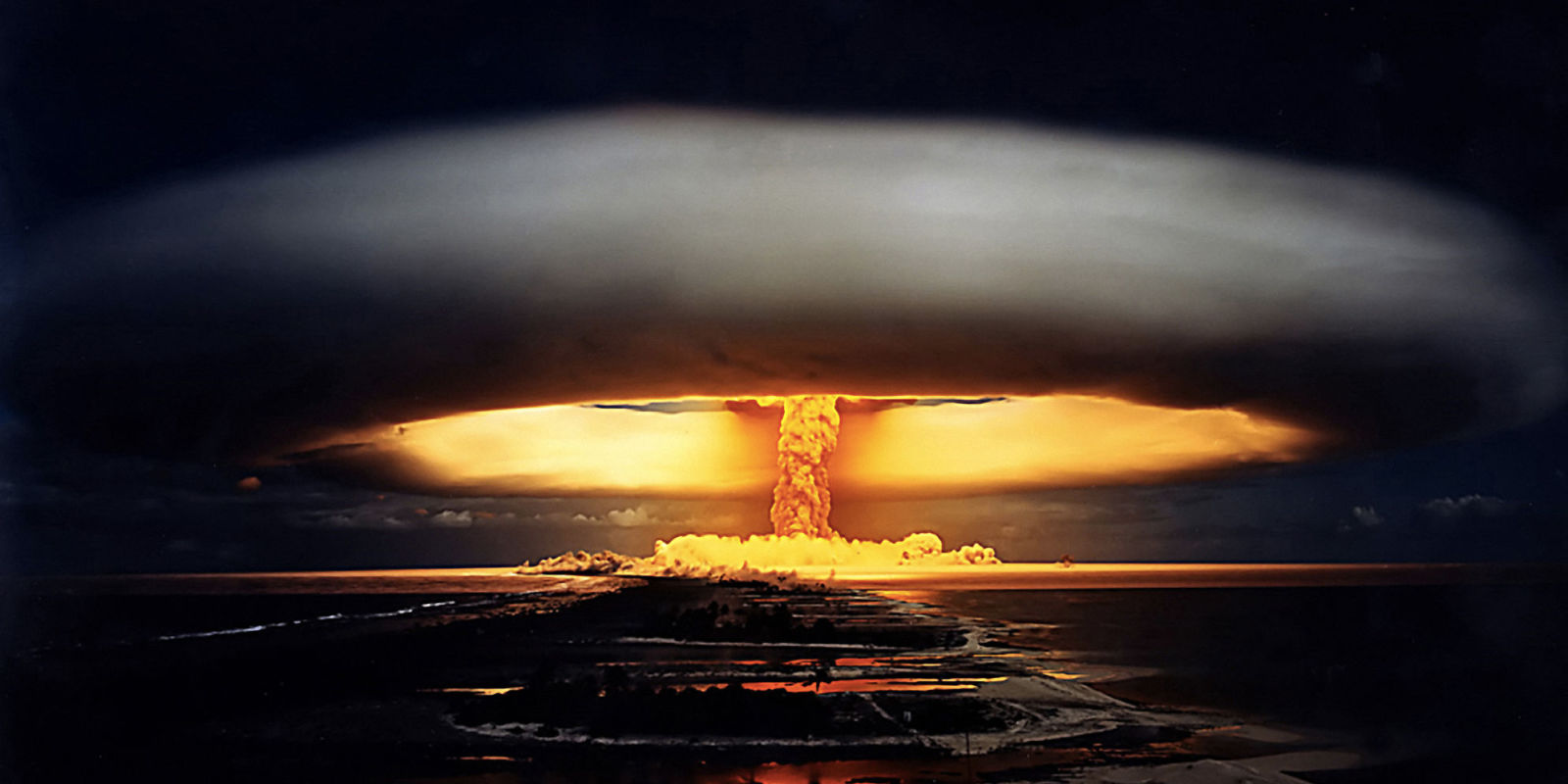 Nuke
In spite of the current Cold War saber rattling between MAGA and Putin's version of it, I do speculate a bit if this wasn't sort of colluded upon by both parties. Building huge tubes that spurt unimaginable devastation is certainly a way to consolidate one's domestic power base... perhaps as penile extensions of troubled minds. The problem with such machines is similar to premature ejaculation. You really can't do much about it once it's triggered. And it takes the world's attention further away from the critical necessity to reduce and manage our destructive footprints on the planet's biosphere.
Whatever the case, it is a huge threat to world security. This morning's (Feb. 2) heaadlines around Europe indicate a profound concern. The facts from scrapping the INF, along with the sum total of all other evidence, such as from anthropogenic Climate Change, currently threatening human civilization may force the Doomsday Clock closer to midnight than it ever has since its inception on the heels of WWII, when it was set at 7 minutes to midnight.
Or could this bring us to even past midnight?
When the 1987 INF (Intermediate-Range Nuclear Forces Treaty) between the US and Russia was signed by Reagan and Gorbachev, the clock moved a whole 3 minutes back, from 3 minutes to midnight to 6 minutes to.
Now that the logic for having set that clock back 3 minutes is gone, with plans to build even more sinister weapons than existed in 1987 -- when the world population was 1/3 less than now (5 billion to the current 7.5 billion) -- if the Bulletin of Atomic Scientists decides to reciprocate that logic exactly, it would push the clock to 1 minute past midnight. In other words, a post Apocalyptic world where we are all either dust in the wind, or an unimaginable horror -- except through fiction -- that would include a loss of most of our current technologies, much of it the glue to our civilization, as well as a likely genetic bottleneck scenario.
One thing to keep in mind. Though the Doomsday Clock is based on the preponderance of the scientific evidence -- including history, social statistics and human nature via even neuroscience, as well as the facts of our existential threats -- it is untestable until the mushroom cloud ejaculations etc. have already occured. The Clock is less than theory, but a strong hypothesis.