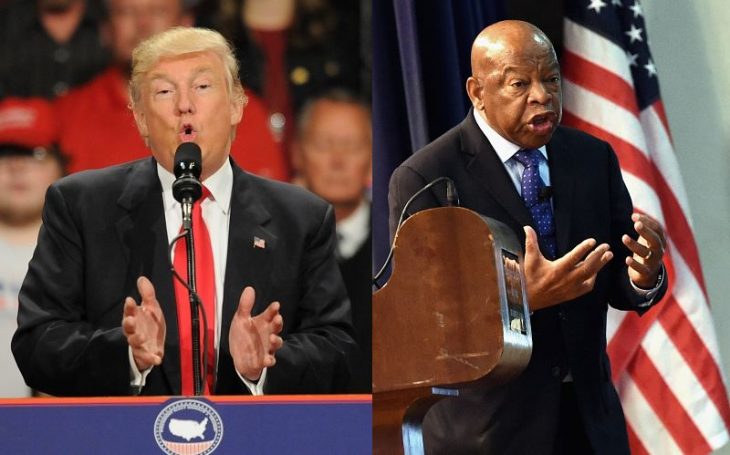 U.S. Congressional Representative from Atlanta, Georgia John Lewis is a Civil Rights legend. He marched with Dr. Martin Luther King, whose birthday currently is in celebration. Lewis was almost murdered on Alabama's Edmund Pettis Bridge, and in 1964 was one of the speakers at the Lincoln Memorial ceremony that culminated with King's, "I Have a Dream" speech.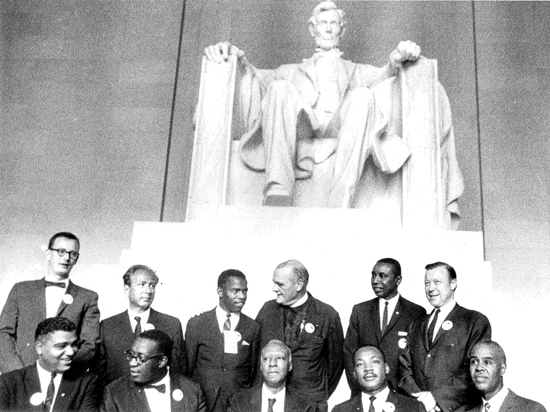 In a recent NBC interview, John Lewis declared he would not attend Donald Trump's inaugural because he considered his presidency to be illegitimate. He said the Russians had interfered with our election process by favoring Trump and denigrating Hillary Clinton. Lewis is further annoyed by Trump's statement that he considers Vladimir Putin to be a better leader than Barack Obama.
Donald Trump, of course, with his Twitter finger alert for the least slight against his august person, responded that John Lewis was all talk and no action. Then, in his usual offhand manner – and apparently not associating John Lewis with the current historic recognition, and showing an absolute ignorance of the congressman's district – blatantly declares it to be in disarray and crime-ridden.
My late brother Dr. Richard A. Long, who was retired from a chair at Emory University, was a good friend of John Lewis'. Richard lived in Inman Park, a historically preserved, exclusive neighborhood in Atlanta. John Lewis lives not far from Inman Park, within walking distance of his Ebenezer Baptist Church, where King once presided. The Martin Luther King Memorial is nearby, along with Coretta King's last residence. Richard's papers are ensconced in a library on "Sweet Auburn" Avenue, in the same general area. Buckhead is an upscale shopping and residential area that is part of the John Lewis district. The Hartsfield-Jackson International Airport, where connections are made from all over the world, is a part of Lewis' district, as well.
Neither Martin Luther King nor my brother Richard would be amazed at Donald Trump's rise to the presidency. They were both level-headed thinkers, with a deep, abiding understanding of the United States. They were well aware of its history and the life they both experienced was all a part of the growth of this nation, on this planet. They had no illusions about the nobility of the human race, as opposed to its worst angels. Only Richard was aware of the ascendancy of Barack Obama. That did not fool him. He could have predicted Trump – and probably did!
***** ***** *****
Seen Martin or Bobby or John?
"Nope. We know where they all have gone."
"Good riddance!" some say.
We'll all have our day.
Fret not – thus 'tis we all are born.