SATURDAY NIGHT AT THE MOVIES: The Road Trip


One of my favorite genres of American movies is the ROAD TRIP. The road trip is a uniquely American institution dating all the way back to the westward expansion. Imagine walking to Oregon, along with your dysfunctional family, beside your Conestoga wagon full of all your worldly possessions.
The best road trip movies revolve around America's love affair with the automobile. It is a curious accident of history that automobile technology and film making technology grew up together. As Americans embraced going to the movies, we went in our cars and sometimes we didn't even get out of them.
Road trip movies tell of a journey not just across a stretch of highway from here to there but a journey of transformation. Characters experience a voyage of discovery, of redemption and renewal. Relationships are healed. We are made whole.
A few of my favorites include:
National Lampoon's Vacation
(1983)
How many of us, growing up in the sixties, endured a family road trip, or many? Vacation has endured because we see our personal history somewhere in the breakdowns, bad food, roach motels and crazy relatives.
Ellen Griswold: The next time you have one of your outbursts, I'd really appreciate it if you think about the consideration of our kids.
Clark: What are you talking about?
Ellen Griswold: You don't know? After everything that happened, you still don't get it?
Clark: I'm just trying to treat my family to a little fun.
Ellen Griswold: Oh spare me, Clark! I know your brand of family fun. Tomorrow you'll probably kill the desk clerk, hold up a McDonalds, and drive us 1,000 miles out of the way to see the world's largest pile of mud!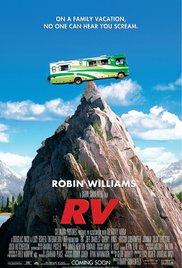 RV (2006)
Another family vacation movie updated for a new generation. Who can't relate to the
departure scene where each member of the family is plugged into their earbuds, singing along and oblivious to everyone around them.
Bob Munro: Welcome aboard, everybody. Before we embark, I think we should give this beauty a name. Suggestions?
Cassie Munro: The Big Turd.
Carl Munro: The Big Rolling Turd?
Bob Munro: In that spirit, we set forth.
Easy Rider (1969)
One of the most iconic films of the sixties, captures the spirit of the times and features a great sound track. It also includes a great supporting performance by a young Jack Nicholson.
George Hanson: I mean, it's real hard to be free when you are bought and sold in the marketplace.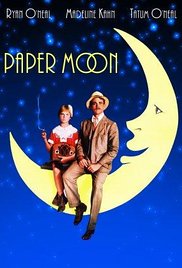 Paper Moon
(1973) Ryan O'Neil travels across the depression era Midwest to deliver an orphan to her aunt in St. Louis. Tatum O'Neil becomes the youngest ever Academy Award winner at ten.

Moses Pray: I got scruples too, you know. You know what that is? Scruples?
Addie Loggins: No, I don't know what it is, but if you got 'em, it's a sure bet they belong to somebody else!
Michael

( 1996 )
Michael the Archangel (John Travolta) does not solve big problems but he does intervene on the side of the downtrodden and oppressed. He is discovered in Iowa by a group of down on their luck reporters, who must get him to Chicago to be exploited by the tabloid press. Michael attracts trouble along the way but always finds a way out of it. And he smells like cookies.
Michael: And you just gotta remember, Sparky - no matter what they tell you - you can *never* have too much sugar
The Straight Story
( 1999 )
Alvin Straight is lame, losing his vision and with it his driver's license. But he feels compelled to make amends with his estranged brother before it is too late. He sets out on a road trip aboard a riding lawnmower towing a home made "RV". He encounters the usual array of characters and mishaps along the way. This is one of those great movies you've never heard of.
Alvin Straight: There's no one knows your life better than a brother that's near your age. He knows who you are and what you are better than anyone on earth. My brother and I said some unforgivable things the last time we met, but, I'm trying to put that behind me... and this trip is a hard swallow of my pride. I just hope I'm not too late... a brother's a brother.
City Slickers
(1991)
Mitch is mired in the depth of a mid-life crisis. His friends hope to dig him out with their yearly boy's week out vacation. They will drive a herd of cattle from New Mexico to Colorado. Here we have horses instead of cars and all the trappings that make the road trip movie a staple of American film making.
Jack Palance earned a well deserved Oscar for his supporting role.
Mitch Robbins: Hi Curly. Killed anyone today?
Curly: The day ain't over yet...
Recent news reports have been full of stories about "self driving" cars. I am not looking forward to it. I like to drive and I still prefer a stick shift. But it will open the door to a whole new chapter of road trip movies replete with a whole new set of pranks and pitfalls.
So what is your favorite road trip movie? Can you recommend one we haven't heard of?