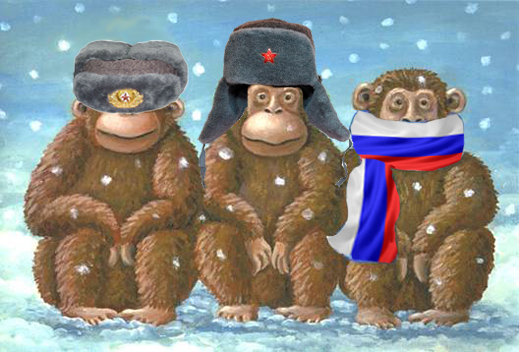 Although we finicky Westerners find the Russian game of, "Don't Hide and Go B-e-e-e-p" or, "Gat in the Mouth" – or, whatever – to be reprehensible, outright, political murder, or an attempt thereof, Russia has been at this for five centuries. That is why Vladimir Putin and the Kremlinites find it so tiresome when we fail to go along with the game and annoyingly question their preposterous responses and faux-innocent faces. "It's just, 'Cosa Nostra Ruska,' fer Pete's sake!"
Maybe we are becoming inured to this game of Russian Roulette, where the chamber is always full and there are no safety nets. About a week ago, Russian Investigative Journalist Maxim Borodin called a friend at 5 a.m. to say that security forces in fatigues had surrounded his building and were waiting for a legal order to search his apartment. He asked the friend to contact a lawyer for him. An hour later, he called back to say he was mistaken, and to forget it. His plunge from the 5th floor balcony of his apartment – which was locked from the inside – was ruled a suicide. Bingo! Number whatever of this ongoing game of, "Watch yer freakin' mout' !"
Maxim Borodin
Remember hearing, a little while ago, that, in Syria, Americans had killed about 200 Russians and Ukrainians? Sounds like the beginning of WWIII, right? But, no; these guys were not in Russian uniforms, so that does not count. Russia loses a battle to the hated Americanski -- there is no embarrassment, because the other guys are not really Russian, are they? In steps 32-year-old journalist Maxim Borodin. Did he not get the freakin' memo?! He is not the only one:
• 3-23-17, Russian politician, critical of Putin, shot dead in Kiev, Ukraine
• 2-15-15, Putin critic shot dead within view of Kremlin
• 2013, former Putin critic found dead in London hotel room, with noose around his neck
• Just last year, another Putin critic tumbled from his apartment balcony
• Some years ago, a female reporter, a critic of Putin, shot dead in an elevator
• There have been several cases of poisoning expatriate Russians, such as the recent one in England…
• That is just a taste; they are all in the record. How lucky we are that our nation's fortunes are not at risk because of a leader who maintains a curiously servile attitude toward the likes of anyone resembling an unconscionable butcher like Vladimir Putin! Whew!
***** ***** *****
If you are Russian, and have a thought,
I can't believe you've not been taught:
Just mention Putin,
You've put your foot in
That Kremlin dragnet – Bang! You're caught!