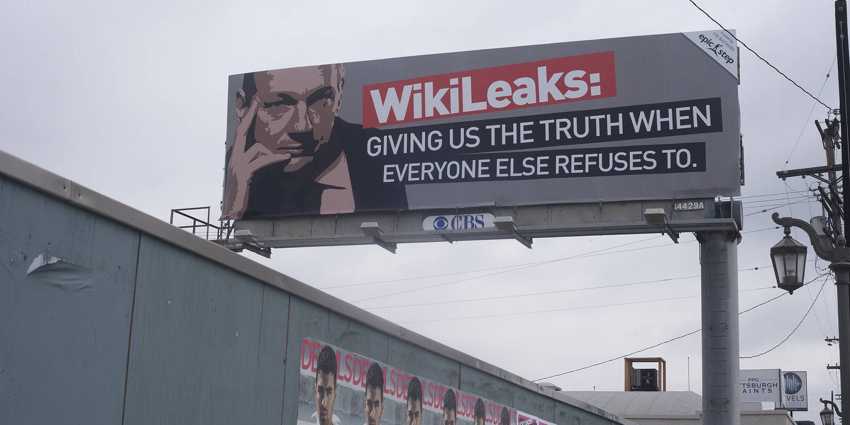 (AUTHOR's NOTE: After witnessing, on the morn of the Democratic Convention, Bernie Sanders' failed bid – a la Marc Antony's funeral peroration for Julius Caesar -- to mollify his impassioned followers and convince them to vote for Hillary Clinton. I became convinced that prose alone is insufficient to describe the plight of the Democratic Party on the cusp of its attempt to nominate Hillary Clinton as its candidate for the presidency.
On the eve of the Democratic National Convention in Philadelphia, WikiLeaks (widely believed to be pushed by Putin), has released a sheaf of electronic communications purportedly hacked from the Democratic National Committee servers, which allegedly demonstrates a definitive bias of the committee against Bernie Sanders, and in favor of Hillary Clinton. The telltale emails, only confirm deep-seated suspicion on the part of Sanders and his flock that they were being dissed. The pent-up frustration caused an incredible and unexpected crowd backlash against Sanders, as he exhorted them to extend their loyalty to Hillary Clinton.)
The future kicked in
suddenly;
Election rows come
fast.
The smoke-filled
rooms that used to be,
Were doomed, never to
last.
Since all the fight
'gainst nicotine
Got rid of all that
smoke,
We now can see the
Philistine
Who all those rows
did stoke.
Those rooms contained
humanity –
White men, not one
reindeer –
'Twas, "fixin'," not
insanity,
That reigned when air
was clear.
Computers were in
infancy.
One filled up a whole
room.
Bulbs died, like on a
Christmas tree;
Maids kept them all
a-groom.
None thought these
monsters one day should
Control our voting
game.
If so, they might
have knocked on wood,
Through pure
inventors' shame.
With time clocks all
cranked up, have we
Out done ourselves in
smarts.
In place of that
square Christmas tree,
We now type poison
darts.
What happened to that
fail-safe route,
The anti-virus cure?
Apparently, we got too
cute,
Forgetting, "Nil's
for sure."
Apart from pardoned
crimes that pay –
Those silly cyber
goofs –
We now find hackers
making hay
With emails found on
roofs.
Once thought in
solidarity,
The donkey, now an
ass,
Finds itself in
vulgarity,
Stuck in a shit-filled
pass.
There, in a huge,
"Grand Canyon," folks,
No, "Donkey
Serenade,"
No smile, "Gee-" or
"Haw"-pulled yokes –
It's sure-foot or the
spade.
One wonders how we
went so long
With smoke that never
dies.
Perhaps, 'twas that
Jerome Kern song,
'Bout, "Smoke Gets in
Your Eyes."
Alas, it seems, "What
we have here..."
Is not, "Failure to
speak"'
It seems to be quite
loud and clear
That we have reached
our peak.
Communication, now,
has gone
Beyond what we have
here.
We spread it all over
the lawn,
For easy pickin's,
clear.
Apart from Philly's
wound to tape,
A quick fix-up, at
best,
We must search for
Superman's cape –
No! – A krypton-proof
vest!
Ah, the days of the
smoke-filled rooms! –
E'en sans Heinz'
Five-Seven –
But, then, there the
brave future looms:
"Twill be no cyber
heaven!