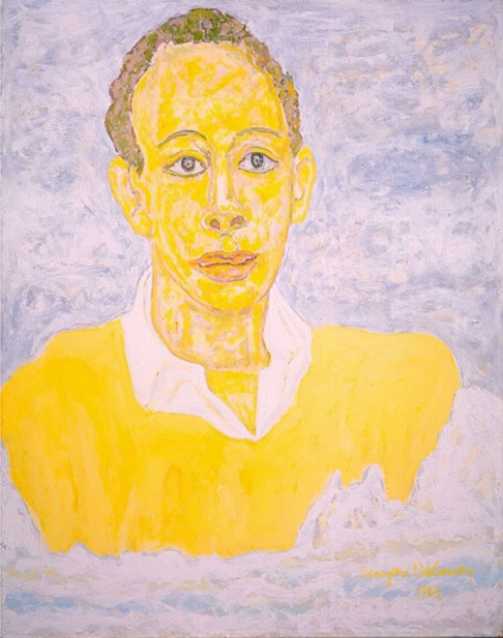 Since this writer's late brother, Dr. Richard A. Long, was a formidable, intellectual force within African American academia and beyond, and this being the season of concentration upon the Black Experience, IFZ has requested a sketch of Richard's early life that is obtainable from no other source.)
Born two years apart, in Philadelphia, Pennsylvania, Richard and I were the last of six siblings. The eldest, Inez, then Herbert, T.B. and Wilson had all reached maturity when we arrived. The death of our mother Leila Washington Long came in the midst of the depression, when I was four. That created a unit called RichieAndCurtie that was to last until the year of Pearl Harbor.
Over time, it was revealed to me that from an early age, Richard did naught but read. He began visiting the library alone at five or six. Our cousin Irene, just a few years older, remembers a zeppelin, possibly the Hindenburg, passing over Philadelphia. She said, "Look at the fat airplane!" Richard said, "It's not an airplane. When I come back from the library tomorrow, I'll tell you what it is."
The times and circumstances found us living with our father and a quickly acquired wife. Our married sister, with two children, following our mother's instructions, determined that, with our father and new wife both employed, Richard and I were not being properly cared for. She sued for custody and won. I remember Richard and I standing before a municipal court judge, being asked with whom we preferred to live.
That began a strained, back and forth relationship between our sister and our father. Usually after church on Sunday, Richard and I would visit our father, in whichever of the various ginmills he might be found. Ergo, our mother's admonishment and our sister's court intervention.
In the summer of 1938, along with her two sons Jim and Clem, Inez took Richard and me to visit relatives in Columbia, South Carolina, whence the family originated. During that visit, it was decided that Richard and I would remain in Columbia with our aunt Julia Humphries. Auntie was a widow, with a large house. She was a talented seamstress who took in roomers. Her one son Odell was away at college, in Orangeburg.
Before and after coming to Columbia, or wherever we happened to be, Richard always explained what was going on in our surroundings. We seemed to be able to gain entry anywhere, at any time. I still remember our visit to the Statehouse in Columbia. We walked right in, took the first self-operating elevator I had ever seen, and began to look around at will, undisturbed. Richard explained the pockmarks on the outside of the building, each one memorialized with an iron star. They were General Sherman's calling cards, for the state that had fired on Fort Sumter, beginning the Civil War.
The fact that Richard never played as other kids did, never occurred to me at the time. It was just understood that, whenever Richard was around other kids, it was in an instructive mode. He was either reading, lecturing or preaching. We were Episcopalians, and for a while Richard had thought of becoming a priest.
The next year, for summer break, we went back to Philadelphia. It was 1939; I was unaware of the world being changed in Europe. It is certain Richard knew. My zeit-mark then was Ella Fitzgerald singing, 'A Tisket A Tasket."
The next summer, 1940, we spent at a remote farm outside Union, SC. Union is the original home of the Long family. Richard was suffering with a skin condition, so I was pretty much on my own. I remember going to slop the pigs, milking the cows, picking persimmons and playing with the bolls of cotton.
The next summer, 1941, I returned to Philadelphia for the last time. Richard convinced Inez that, because of the lack of supervision of schoolwork and deportment, it would be best for me to remain in Philadelphia. He returned to graduate from the Booker T. Washington High School in the 11th grade.
When Richard returned to Philly the next year, the war was in full swing. He entered a special Army program at Howard University that eventually found him in San Francisco. He sent home playbills from all of the cultural venues of opera, ballet, etc. Eventually, the old skin condition arose, and he was back again in Philadelphia, at Temple University. From thereon, his career can be picked up in the archives.
Richard brought culture into the home, in the form of students and others who would sit about, reading and reciting poetry, and discussing things that magnify the soul, such as music, dance and literature, and the theater. All of that was available in Philadelphia. At one time or the other, we all took piano lessons. Richard learned the piano through correspondence courses. It was amazing to hear him extract Berceuse from a series of mail deliveries.
With my own love of languages, I always was impressed with Richard's experience at the University of Poitier, France. He was teaching there while working on his doctorate.
I wrote a poem about him in French, for one of the many tributes given him in Atlanta:
Mon frèreRichard
Mon frère Richard
N'est pas bavarde,
Selon de lui ont dit.
C'est vrai, je suppose,
Parce que sa prose
Toujours parle de lui.
Je suis ici, avec les autres
Qui à Atlanta sont venus.
La cause est claire,
D'avoir tous l'air
D'avoir à sa santé bus.
MY BROTHER RICHARD
My brother Richard
Is not a braggart,
Or so some people say.
It's true, I suppose,
Because his prose
Does tend to light the way.
So, here am I, with all the rest,
Who have to Atlanta come.
With purpose clear,
We must appear
To have to his good health drunk.