Science & Technology
BHO and Solons on Same Last Page
President John F. Kennedy utilized the concern of the American people over the nascent Soviet domination of space to toss an unprecedented, ten-year, lunar "Hail, Mary." President Barack Obama, borrowing the bold visualization of Kennedy's moonshot, and building upon Vice President Joe Biden's impetus and passion over the premature cancer death of his son Beau,...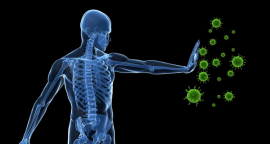 Don't ever give up
I am a three time relapsed Multiple Myeloma cancer patient. I don't know any four time relapsed MM patients. MM is the medical terminology for bone marrow cancer. MM cancer begins in plasma cells, a type of white blood cell....
More than just sugar and spice...
I am a grandmother of five beautiful children (three granddaughters, two grandsons). I love all of them unconditionally and delight in dancing with them, teaching them silly knock-knock jokes and other Grandmama stuff. But because I know there is more...