First-round Review of French Presidential Elections
France has completed voting in the first round, where an inordinate number of presidential candidates vied for the privilege of proceeding to the next round of voting. The two survivors are extreme right-winger Marine Le Pen and fulcrum-sitter Emmanuel Macron, who bested Le Pen by 2.5 points. They will meet in a decisive second-round shootout...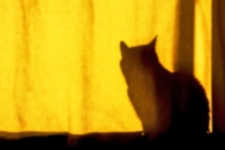 Fat Cats and Marriage Equality
We used to have a cat named Patches. He was a cantankerous fat cat, who thought he couldn't be seen while sitting behind the living room window sheers. He would sit there, cloaked behind his thin veil of virtue, not...
and neither is the bull.
When I first viewed the statue of a defiant little girl in front of the bull on Wall Street I cheered because I felt she...